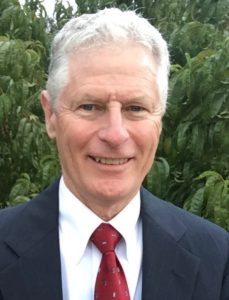 About Adult Adoption Lawyer, Randall Hicks
• 36 years of experience - doing solely adoption cases.
• 140+ five-star client reviews and highest rating on Avvo.
• Rated AV "preeminent" by Martindale-Hubbell,  the highest possible rating and achieved by only the top 10% of attorneys nationwide.
• A+ BBB rating.
• Five-star Yelp and Google ratings.
• Rated among "Best Family Law Attorneys in Riverside County" by Expertise.com
• Member of the Academy of California Adoption Lawyers (ACAL).
• Leading author on adoption and stepparenting.
• Profiled on Wikipedia as an attorney and author.

Randy does his adoption consultations (approximately 30 minutes and free) by Zoom. There is no need to leave your home. To schedule your free consultation, complete the Adult Adoption or Stepparent Adoption Questionnaire.
Hello, I'm Randall Hicks and I'm an adoption attorney. Unlike most family law lawyers (who just dabble in adoption and do 99% divorce and child custody), I limit my practice to adult adoption and stepparent adoption, and have practiced adoption law exclusively for 36 years. My goal is to make adult adoption affordable, fast and worry-free. (This page is dedicated to giving you information about myself as an adult adoption lawyer. To learn about stepparent adoption if your stepchild is under age 18, please click here.)
I love what I do and believe I do a good job for all my clients and strive to return calls or emails within one day. Actually, I am in the latter years of my career and have scaled down my law practice. While most lawyers try to appear "big time," as I've become older I'm proud of being an adoption lawyer whose law practice is "small."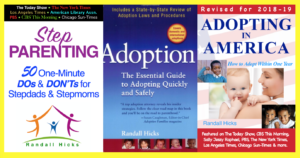 When I first opened my adoption law practice right out of Pepperdine Law School, I was a one-man office. I did everything. Me and only me. And I loved it. As years went by, I was fortunate to become successful. My staff grew, I expanded to include an international adoption program in Ukraine, and I wrote several popular adoption/parenting books that were featured on The Today Show and CBS This Morning, as well as other national TV shows that are no longer on the air, like Sally Jesse Raphael, John & Leeza from Hollywood, Mike & Maty and The Home Show. I hosted the 1991 PBS series, Adoption Forum.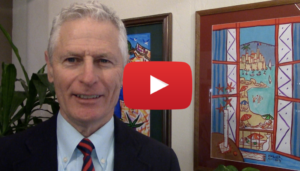 But then several years ago I realized I was burning the candle at both ends. I still loved being an adoption attorney, just not on the scale I was doing it. So I stopped doing both domestic newborn and international adoptions. The "smaller" me also let my staff go, and I have reverted back to how my law practice was when I first started out, personally knowing each client and having plenty of time on each case. I keep things small by now limiting my practice to adult adoptions. (For stepparent adoptions of a minor, I have assisted in the training of a sincere and kind attorney who now handles them.) I do only adult adoptions, which are usually adult stepparent adoptions.
Since I do all the legal work myself you deal only with me, with the exception of a receptionist to answer incoming calls. Although I have multiple offices (since my legal focus is so narrow, I need to work over a multi-county area), each office is simply an "executive suite" where there is a shared receptionist, thus keeping my costs down, which in turn lets me keep my fees low. Unlike many adoption attorneys where getting past the receptionist is impossible, I am happy to answer a quick question about adult adoption, or step parent adoption even for non-clients at the numbers below, or at [email protected]
On the personal side, I have two children (now adults) and I'm proud they are brave people contributing to the world. The highlight of my life has been raising my children and watching them grow up, and I know your family is just as important to you. I would be honored to be a part of enriching and strengthening your family via adoption.
If you are planning a stepparent adoption of a child under age 18, please visit my Stepparent Adoption Center. To plan an adult adoption (adoptee 18+), please click here.
Client Reviews
(Reprinted from Avvo.com)

  Knowledgable, professional and kind
Posted by Shyla, May 22, 2022
We are genuinely grateful for the adoption expertise we had with Randy. He was very professional, prompt and kind throughout. We did an adult adoption with our former foster daughter who resides out of state. All went smooth. I highly recommend his services if you're looking for an adoption lawyer!
 Best lawyer experience. Ever.
Posted by Nicholas, January 22, 2022
Shakespeare famously wrote, "First thing we do, let's kill all the lawyers" in one of his plays. In Randy's case that would have been a grave injustice! I hired Randy to help with a rather complex adult adoption of three of my step children. At every step of the process, Randy was clear about what we needed to do, transparent about his fees, instructive about what would happen and when, and I could tell he genuinely believed in the service and value he provides people.
 Adoption
Posted by Tim, January 31, 2021
Randy was super helpful and easy to use. This was my first experience using a lawyer for anything. He made the entire adoption process simple, informative, and as quick as possible.
 Great attorney
Posted by Michael, January 10, 2021
Randall did a great job handling the adoption of my adult son. I recommend him highly.
Great experience
Posted by Marta, October 11, 2020
I had a great experience with Mr. HICKS. He is very responsive and professional. I highly recommend him.
 Consummate Professional
Posted by Esther, January 14, 2020
Randy Hicks was the consummate professional in our Adult Adoption proceedings. Ours was a bit tricky with an overseas birth but he navigated those waters with mastery. We are thrilled with Randy - don't hesitate one minute in seeking out his expertise. We highly recommend his expert lawyering!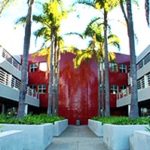 Serving San Diego County
4025 Camino Del Rio S, #300
San Diego, CA 92108
619-542-7715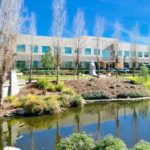 Serving the Inland Empire
11801 Pierce St. #200
Riverside, CA 92505
951-787-8300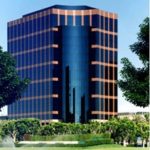 Serving Orange County
2030 Main St #1300
Irvine, CA 92614
949-260-4707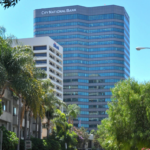 Serving Los Angeles County
15260 Ventura Blvd, Suite 1200
Sherman Oaks, CA 91403
(818) 582-2374