How do I Adopt an Adult? What is "adult adoption"?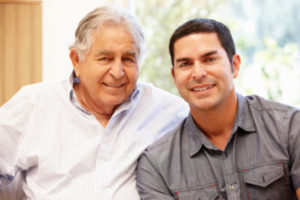 SPECIAL NOTICE: Randy does his consultations (approximately 30 minutes and free) by Zoom. There is no need to leave your home. To schedule your free consultation, complete the Adult Adoption Questionnaire.
Adoption isn't just for children. Actually, adult adoption (adopting a person aged 18 or over) is quite common. Despite this, many people wonder, "Can I adopt an adult person?"
Adopting an adult person creates a parent and child relationship, and legally terminates the parental relationship of the parent who is being displaced. After adoption, the same benefits and responsibilities exist as if the adoptee was born to the adopting parent.
Adult Step Parent Adoption Is the most common type of adult adoption.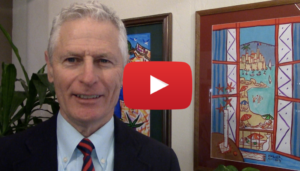 Most adult adoptions are by a step parent. Often they did not do the adoption when the adoptee was a child due to the fact the absent parent would not consent. An adult adoption does not require the absent parent's consent, however. Also, if desired, an adult adoption even gives you the chance to do a free name change (such as the adoptee taking the last name of the adopting parent).
But not every adult adoption is a step parent adoption. Often the desire to adopt an adult is based on the fact the adult adoptee has formed a strong relationship with replacement parenting figures, whether a couple, or a single woman or man, and they all wish to formalize that relationship.
What are the legal consequences of an adult adoption?
The adopting parent(s) and the adoptee are agreeing to assume the benefits and responsibilities of the parent-child relationship, as if the child were born to the parent. Although these responsibilities may not be extensive as with a child, it does give the right to inherit if one party were to die without a will (and the laws of intestate succession were to apply). For the adoptee, it legally terminates the relationship with the parent or parents whose rights are being terminated so the adoption can occur. Surprising to many is that California law does not require notice to the parent whose rights are being terminated that the adoption is occuring. If the adopting parents are married, or if the adoptee is married, each spouse must consent to the adoption in writing.
Is a home study or investigation required when you adopt an adult?
No. Because there are no children involved, there is no legal requirement for a home study or investigation. This saves time and money. Without the requirement of a home study or investigation, most of Randy's clients are in court to finalize their adoption within two months of starting the process.
Riverside, San Diego, Orange and San Bernardino Counties - Do they handle adult adoptions differently?
No. Each has a filing fee of $20.00. (San Bernardino County has an extra fee of $35 for the court reporter at the final hearing.) Each county varies slightly in the way they like the legal documents prepared, and the time it takes to get to court after filing the Petition for Adoption can vary (usually from about 3-10 weeks).
What paperwork is required when you adopt an adult?
The only negative thing about adopting an adult is it involves a lot of legal paperwork (more than in a step parent adoption, for example), and many counties require that the forms be custom drafted, rather than use judicial council forms. Regardless, Randy's job is to do the paperwork so this is not a concern for you.
Does the adoption terminate the rights of the other parents?
This is a very technical issue and shows why an experienced attorney should always be used. The short answer is that adoption does terminate the rights of the prior parents, with the exception of the adoption parent's spouse (a stepparent adoption) keeping their rights. Thanks to a new law co-authored by Randy effective January 1, 2020, there is special paperwork that can allow a person being adopted to keep the rights of one or more existing parents (technically giving a person two legal mothers and/or fathers, if so desired).
What are Randy's qualifications and fees for an adult adoption?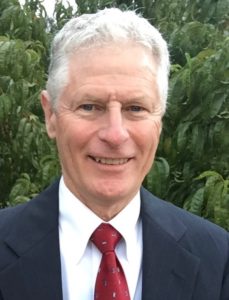 Randy has been an adoption attorney for 36 years, limiting his practice to adoption. To learn more about his background and experience please see About Randy. You can also use the links below to see client reviews, and to view his credentials.
Randy charges a flat fee of $2,250 to do a standard adult adoption (compared to most attorneys who charge hourly). With a flat fee you will know the exact cost of your adoption in advance. His fee includes the preparation of all required legal documents, setting the hearing date, appearing with you in court, and even paying the court filing fee, court costs and his expenses in handling your case (which most attorneys pass along to you). The initial consultation is free and is done by Zoom.
A lot of detailed information is required to prepare the court documents, so Randy has a questionnaire to learn this needed information. You are welcome to call Randy first to ask a few questions, but to schedule your free consultation he needs the questionnaire completed so he can fully advise you. You can complete it here and just click "submit" to send it to Randy, and he will call you within one to two days.
Client Reviews
Adult Adoption
Posted by Michelle, March 12, 2020
Randall Hicks did an outstanding job handling our unusual case with the "child" out of the country. My adult daughter lives in Scotland and we are in California. Mr. Hicks made it very easy for us  . . .
Randy is the man.
Posted by Chris, September 30, 2019
Very good experience with Randy. He was very organized. He was so organized and there was not a single i that wasn't dotted. We did an adult adoption to adopt my coast guard daughter. Everything was exactly what he described and it was very simple. He's a good man.
Very professional and efficient.
Posted by Valerie, September 17, 2019
Mr. Hicks is the BEST. He is fast and very detail oriented. Our adoption was fast and pleasant, thank you so much Mr. Hicks.
Adopting My Daughter
Posted by Henry, February 29, 2020
It was a great pleasure to meet this lawyer. Since the very first contact by e-mail, I noticed his professionalism and I felt that I had just hired the right person to do the job.
Wonderful choice!
Posted by Janelle, July 24, 2019
Randy is kind, thorough, wastes no time and has a great sense of humor. . .
Locations Serving Each SoCal Region:
Serving the Inland Empire
11801 Pierce Street, Suite 200
Riverside, CA 92505
951-787-8300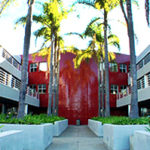 Serving San Diego County
4025 Camino Del Rio S., Suite 300
San Diego, CA 92108
619-542-7715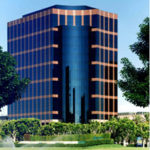 Serving Orange County
2030 Main Street, Suite 1300
Irvine, CA 92614
949-260-4705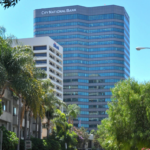 Serving Los Angeles County
15260 Ventura Blvd., Suite 1200
Sherman Oaks, CA 91403
818-582-2374