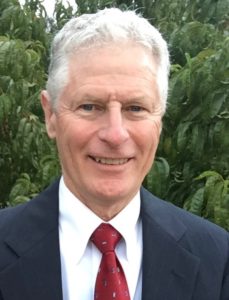 Dear Friends of Adoption,
SPECIAL NOTICE: Randy does his consultations (approximately 30 minutes and free) by Zoom. There is no need to leave your home or office. To schedule your free consultation, complete the Adult Adoption  or Stepparent Questionnaire.
Welcome to my website, intended to tell you more about adoption, and my law practice. As an attorney, I've dedicated my career (36 years) exclusively to adoptions, and I now focus solely on stepparent adoption and adult adoption. I love my job, and believe adoption is the ultimate loving act - legally creating a family. Adoption can be a complex legal act, but I strive to make it feel smooth, simple and emotionally rewarding.
Despite having significantly more experience in adult and stepparent adoptions than other attorneys, my fees are actually less. And I charge a flat fee rather than hourly, so you know in advance what your costs will be. For an adult adoption (where the person being adopted is 18+) my flat fee is only $2,250. For stepparent adoptions (adopted person is under 18) the flat fee is just $2,500. I even pay the court filing fees and related costs from my fee, so no extra fee for you.
Please use the links below to learn more about the type of adoption of interest to you, and about my experience, credentials, and to read client reviews.
FOUR LOCATIONS TO SERVE YOU:
4025 Camino Del Rio S., Suite 300 • San Diego, CA 92108 • 619-542-7715
11801 Pierce Street, Suite 200 • Riverside, CA 92505 • 951-787-8300
2030 Main Street, Suite 1300 • Irvine, CA 92614 • 949-260-4705
15260 Ventura Blvd., Suite 1200, Sherman Oaks, CA 91403 • (818) 582-2374


[email protected]
Please use the links below to read client reviews and verify Randy's credentials: